Unlike many other states, Texas does not offer divorcees a right to spousal maintenance or alimony. Instead, specific requirements must be met in order for a court to award spousal maintenance, and such awards are for a limited period of time. Despite Texas law's strictness in ordering spousal support relative to other states, Texas courts will still enforce alimony judgments issued by out-of-state courts. Please see below for a brief overview of different ways to enforce out-of-state alimony orders.
The Basics: Full Faith and Credit
The United States Constitution created a dual-court system in the United States: a federal court system and independent state court systems. The Constitution provides that all state courts must give "full faith and credit" to the judgments issued by out-of-state courts. This means that, even though Texas law does not provide the same avenues for alimony, Texas courts may still be used to enforce other states' orders. However, whether the Texas court can be used to enforce an out-of-state judgment depends on whether the judgment was subject to modification. If the spouse's right to arrearages is vested and not subject to modification by the out-of-state court, then that spouse may enforce the obligation immediately. If, however, the spouse's right to arrearages would be subject to modification by the out-of-state court, then the amount must first be reduced to judgment by that court before it may be enforced by a Texas court.
Enforcement
The enforcement of any out-of-state judgment can be effectuated by any means available for the judgment of debts. These options are more thoroughly discussed. Let's examine two:
A. Income Withholding
Where an out-of-state alimony arrearage exists, Texas courts may enforce through an automatic withholding on the obligor's income. This is a common choice among Texas courts due to its simplicity and fairness. There are two key limits to the power of income withholding. First, only the obligor's "disposable income" is subject to enforcement. As opposed to "gross income," which is the entire income of the obligor, "disposable income" is the obligor's net income after necessaries such as rent, medical care, and food have been subtracted. Second, income withholdings do not attach to unemployment benefits. Together, these two limits help ensure that delinquent obligors do not become burdens on the state after an income withholding order has been issued.
B. Contempt
For serious deficiencies, a court may choose to enforce alimony arrearages through contempt. This means that the obligor would be detained in jail until the judgment is satisfied. Due to the rather extreme nature of contempt and its effect on the ability of debtors to earning money while in jail, courts are generally reluctant to use this enforcement method in all but the most egregious cases.
If you would like to learn more about enforcing an out-of-state judgment in Texas, please contact us to speak with one of our experienced lawyers today.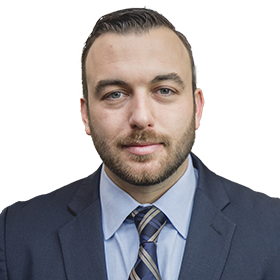 Chris M. Kirker
Christopher M. Kirker is a Partner and Trial Attorney at Kirker Davis for complex family law litigation, primarily high-net-worth Texas divorce, custody, division of property, business ownership litigation, and trial consulting.

Education: Baylor University School of Law, cum laude, J.D. (2010)
Years of Experience: +13 years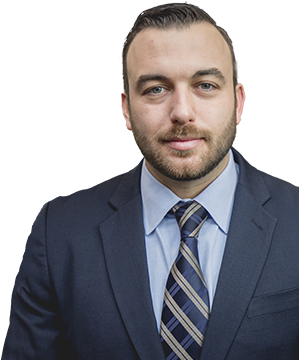 ---