PROTECT YOUR HARD-EARNED ASSETS.
Download Our Free eBook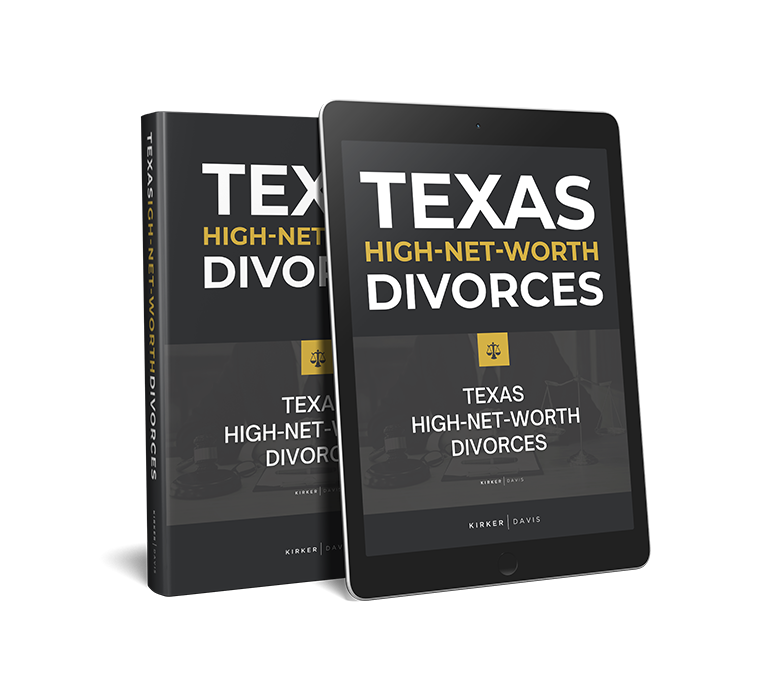 As in all divorces, knowledge is power: the more you undersstand about how Texas courts will handle your divorce, the better positioned you are to protect yourself and your hard-earned assets.
Spouses with a high-net-worth often encounter more complicated divorce proceedings because high-net-worth often means more assets, more property, and more liabilities, which inevitably entail a more intense property division process. In addition, high-net-worth divorces sometimes also include at least one business valuation, the division of stock options and 401(k)s, and poossibly hidden assets.