Austin Visitation Rights Attorneys
Divorce is never easy. When a married couple decides to split up, one of the most difficult and emotional aspects of the divorce is child custody and visitation rights. During the divorce proceedings, a parenting plan must be established to set specific guidelines for custody and visitation. Whether you are working cooperatively with your spouse to develop a parenting plan, or the two of you are in direct opposition, it is wise to have an experienced lawyer on your side to ensure your rights are properly protected.
No parent wants to miss out on precious time with their child. At Kirker Davis LLP, our lawyers understand just how important it is for you to be able to bond with your child and watch them grow. Our legal team is experienced in helping parents fight for their deserved visitation rights, and we can do the same for you. Divorce settlements and custody trials are complicated and difficult for everyone involved; having a strong legal team on your side can make this overwhelming process much easier.
Aspects That Can Affect Your Visitation Rights
In a divorce settlement involving children, the central goal of the court is to maintain the pre-divorce quality of life for the child. The judge will always side with whatever they think is best for the child, and this is especially true in regards to custody and visitation rights. Some of the aspects that the judge will take into account when determining visitation rights include:
Type of residence and quality of living conditions
Geographic location
Criminal history (especially involving abuse or domestic violence)
It is devastating not to be granted the visitation rights you want. For the best chances at receiving the visitation rights you deserve, it is essential to have an experienced family lawyer fighting for you.
Whether you are currently in the middle of a divorce or your divorce has been finalized and you are unhappy with your visitation rights, the lawyers at Kirker Davis LLP are here to help. Our attorneys have years of experience defending and protecting Austin parents in the pursuit of better visitation rights. We understand that your children come first, and we will do everything we can to ensure the best results for you and your loved ones. If you have any questions or would like to discuss the specifics of your case, contact our offices today at (512) 598-0010. A member of our legal team will help get you started on the right path toward proper visitation rights.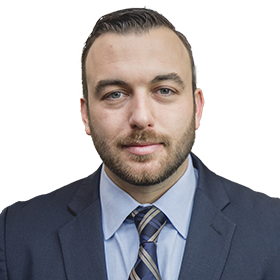 Chris M. Kirker
Christopher M. Kirker is a Partner and Trial Attorney at Kirker Davis for complex family law litigation, primarily high-net-worth Texas divorce, custody, division of property, business ownership litigation, and trial consulting.
Education: Baylor University School of Law, cum laude, J.D. (2010)
Years of Experience: +13 years