Historically, wills must follow certain testamentary formalities. These formalities include a physical document,  the testator's signature, and signatures from at least two witnesses. See Tex. Estates Code § 251.051. These formalities were first alluded to in the Statute of Frauds in 1676 and English Wills Act of 1837 to ensure the existence of testamentary intent and provide evidence of the testator's intent after he or she dies.
With advancements in technology, the Uniform Electronic Wills Act was released in July 2019 to allow electronic wills while preserving the benefits of testamentary formalities. Specifically, the Act established how an electronic will must be stored, how substantive law applies to electronic wills, how to revoke an electric will, and provides descriptions of how to store an electronic will.
In 2000, the validity of electronic signatures was endorsed under the Uniform Electronic Transactions Act. The drafters of the Uniform Electronic Wills Act view electronic wills as the next logical step, by requiring the testator's electronic signature to be witnessed contemporaneously in the testator's physical presence.  Uniform Electronic Wills Act §5(a)(1),(a)(2).
Like physical wills, under the Act, electronic wills can be revoked by a subsequent will to the extent of inconsistency or by physical act. Id at §7(a), (b). Despite the Act's emphasis on electronic documentation, the Act still requires a paper certification, which is a copy of the electronic will under penalty of perjury that it is a "complete, true, and accurate copy of the electronic will." Id at §9.
A handful of states have adopted the Uniform Electronic Wills Act, either in part or in whole, including Washington, Utah, Colorado, and North Dakota. Other states, including Virginia and Idaho, have introduced versions of the Act to their respective state legislature. In other words, the majority of the United States does not allow electronic wills in lieu of physical wills.
Accordingly, Texas has not enacted the Act and does not allow electronic wills.  However, Texas does allow electronic filing, or e-filing, to probate courts. With further advancements in technology and administrative difficulties associated with storing physical wills, it is likely that the Act will become more uniform throughout the United States and Texas will eventually allow electronic wills.
We will be following the progress of electronic wills in Texas and will keep you updated on any advancements. Contact Kirker | Davis for more information today.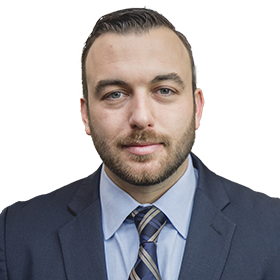 Chris M. Kirker
Christopher M. Kirker is a Partner and Trial Attorney at Kirker Davis for complex family law litigation, primarily high-net-worth Texas divorce, custody, division of property, business ownership litigation, and trial consulting.

Education: Baylor University School of Law, cum laude, J.D. (2010)
Years of Experience: +13 years