Most people never want to end up being involved in a lawsuit or the judicial system. But sometimes we get pulled into a legal matter due to another person's initiation of a proceeding. Just because you did not initiate the legal action does not mean that you are free to ignore it. Once papers have been served, the legal clock automatically starts running, and if you do not respond, may give the opposing party an automatic win, which is referred to as a default judgment. Therefore, it is important to quickly to understand what has been filed and learn your rights so that you can best prepare your position.
Read The Service Documents
The first step toward a successful outcome is to simply read the documents. It is okay if you do not understand all of the language in the document—in fact, most people have trouble when it comes to the nitty gritty details. Even a cursory reading of the papers will start to get you oriented with what has been filed. For a divorce or custody case, you will initially be served with a Petition and a Waiver of Service. It is very likely the court's Standing Orders will be attached to the Petition. It is important to read these orders as they automatically go into effect upon the filing of a Petition and you are therefore ordered to follow their rules. You are not required to sign the Waiver of Service if you were provided with one. If you do not sign and return this form, you may be formally served, but sometimes additional waivers will be written in to the Waiver of Service that are not in your best interest to sign away. Consulting with an attorney will give you a fuller understanding or what is being asked for in the Petition and whether or not you should complete the Waiver of Service.
Formulate A Plan (Quickly)
After you read the documents it is time to plan your next steps. Many people will seek the advice of an attorney during this phase, which can help in a number of ways. Setting up a successful legal case is similar to building a house. Most people know that you need a foundation, walls and a roof, but very few of us would be comfortable staying in a house that was not built with the help of licensed architects and builders. Building your legal case works in much the same way, as an attorney will know the proper strategy and steps to get you to your goal. Seeking a lawyer's advice and retaining a lawyer as counsel are two very different things. At this stage of the process it is common to have no-strings-attached meetings with a couple lawyers and then choose the lawyer who best suits your needs. Please consult our other blog post which provides some useful tips during the lawyer selection process.
As stated above, it is important to keep in mind that after the divorce papers have been served, you are under a deadline to respond. If your answer to the papers is not timely filed with the court, then the opposing party may automatically prevail. To prevent this from happening, be sure to contact an attorney as soon as possible so that your attorney has the maximum amount of time to develop a strategy with you and file your answer.
Additional Steps
Another important step is the protection of your finances and property. (Please note that these steps may be taken concurrently with the search for qualified counsel.) For many couples, the division of property is a crucial aspect of the divorce case. Unfortunately, financial documents have a tendency to "go missing" when couple suddenly finds themselves as adversaries. To best protect your yourself from missing or unavailable documents, you should consider seeking copies of all relevant financial documents, including retirement plans or 401(k)s, bank account(s) statements, investment portfolio documents, mortgage and car note documents, and credit card statements. For couples with minor children, copies of medical records may also be saved.
Final Thoughts The few steps outlined above should not constitute the entirety of the preparations for your divorce case. However, individuals that take those few steps early on in the process lay the foundation for a successful resolution to their legal matter down the road.
If you were recently served with divorce papers, please feel free to speak with one of our experienced lawyers today! visit Kirker | Davis for more information.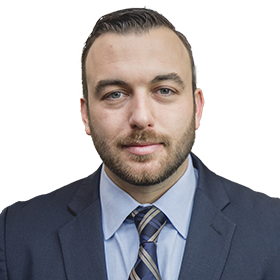 Chris M. Kirker
Christopher M. Kirker is a Partner and Trial Attorney at Kirker Davis for complex family law litigation, primarily high-net-worth Texas divorce, custody, division of property, business ownership litigation, and trial consulting.

Education: Baylor University School of Law, cum laude, J.D. (2010)
Years of Experience: +13 years