Social media has fundamentally impacted modern divorce proceedings. Nowadays, social media can be used as evidence of a spouse's infidelity, harmful behavior, or hidden assets. While social media can evidently prompt filing for divorce, how should social media be used during a divorce? While it can be tempting to use social media as an outlet for your frustration, there are better ways to express your emotions that can ultimately benefit you and your case.
Negatively Talking About Spouse
If you are tempted to negatively talk about your spouse on social media, you should reconsider this. Negative social media posts could potentially harm your case because these posts can be submitted as evidence during divorce proceedings. Speaking negatively about your spouse or posting angry, hateful posts on social media, especially when you have children who could see this or when it can affect his or her employment, will not be received well by a judge. Instead of using social media as an outlet for your frustration, compile a list or calendar of your spouse's behavior and aspects of divorce that concern you. With these notes, your attorney can inform you regarding the legal impacts of your spouse's behavior and craft a strategy to address it. That way, you are not potentially harming your case and you are finding a productive manner to turn frustration into improvement.
Deleting Previous Social Media Posts
Deleting evidence from your social media accounts after the divorce has started can potentially be used against you in divorce court. In Texas, the improper destruction of evidence is called spoliation. If social media posts are relevant to your divorce case and you delete them, opposing counsel can request sanctions for spoliation of evidence and the court can assume that the deleted evidence was detrimental to you. Because of this, you should always consult your family law attorney about deleting social media posts. Social media has a significant aspect of many of our lives and can have significant ramifications in a divorce. If you have questions regarding social media and divorce, please contact a Kirker Davis attorney today.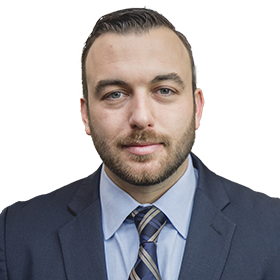 Chris M. Kirker
Christopher M. Kirker is a Partner and Trial Attorney at Kirker Davis for complex family law litigation, primarily high-net-worth Texas divorce, custody, division of property, business ownership litigation, and trial consulting.

Education: Baylor University School of Law, cum laude, J.D. (2010)
Years of Experience: +13 years