Divorces can be caused by many things, including verbal or emotional abuse. If verbal or emotional abuse is present in a marriage, the spouses may wonder how it will affect their divorce. While verbal or emotional abuse will not change whether or not a court grants a divorce, it can lead to divorce terms that benefit the verbally abused spouse.
Spouses do not have to prove verbal or emotional abuse to obtain a divorce. Because Texas allows for no-fault divorces, a couple seeking to dissolve their marriage can simply allege that their union is "insupportable." This means that verbal or emotional abuse will not make a court any more likely to grant a divorce because they will still grant the divorce without it. And the abused spouse will still be entitled to their share of the community property under a no-fault divorce.
However, proving verbal or emotional abuse may lead to more favorable divorce terms for the abused spouse. Along with no-fault divorces, Texas also provides several grounds for fault-based divorces in Texas Family Code § 6.002-6.007. One ground for a fault-based divorce is "cruelty," and in severe cases, Texas courts have assigned anywhere from 73% to 100% of the community estate to spouses who prove that their partner was cruel. Hamilton v. Hamilton, No. 02-19-00211-CV, 2020 WL 6498528, at *7 (Tex. App.—Ft. Worth 2020, no pet. h.). Additionally, courts have considered cruelty when assigning custody of children. Verbal or emotional abuse may sometimes constitute cruelty, so proving significant verbal or emotional abuse may result in the abused spouse receiving a greater share of marital property, and maybe even primary custody or more possession time with their children. If a spouse is moving for a fault-based divorce, they must prove the fault ground, such as cruelty. It will not be taken as true based on their word, so they should be prepared to bring that issue in front of a judge.
If you would like to learn more about verbal or emotional abuse and fault-based divorce in Texas, please contact Kirker|Davis today.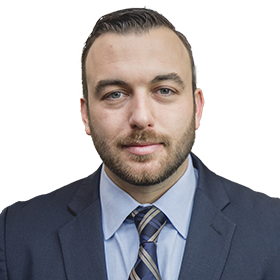 Chris M. Kirker
Christopher M. Kirker is a Partner and Trial Attorney at Kirker Davis for complex family law litigation, primarily high-net-worth Texas divorce, custody, division of property, business ownership litigation, and trial consulting.

Education: Baylor University School of Law, cum laude, J.D. (2010)
Years of Experience: +13 years