Couples sometimes want to hire the same attorney to represent them both during a friendly divorce or when drafting their wills. Because the spouses aren't fighting with one another, they think one attorney can represent both of their interests while saving them the cost of hiring a second attorney.
However, in many family law situations, one attorney cannot represent both spouses due to potential conflicts of interest.
Lawyers have a responsibility to pursue their clients' best interests. They also have an ethical duty to avoid conflicts of interest. A conflict of interest occurs when the interests of one client conflict with the interests of another – if the lawyer does what one client needs, then it would hurt the other client. These conflicts frequently exist in family law and estate planning contexts even if the couple doesn't initially think their interests are at odds.
Couples who plan to settle their divorce outside of court may ask an attorney to help them come up with a fair divorce plan that divides their estate in half or lets each spouse keep what they came into the marriage with and have earned during the marriage. They think that, because they are willing to work with one another, a single attorney can get both of them what they want. However, many conflicts of interest might still exist, even in an amicable divorce. For example, if the divorce will include alimony or spousal maintenance payments, the interest of one spouse will be to receive as much as possible, while the interest of the other spouse will be to pay as little as possible. One attorney could not represent both spouses because pursuing the interest of one client (maximizing payments) would inevitably hurt the interest of the other (minimizing payments). An alternative to hiring an attorney may be to hire a mediator. A mediator's job is to facilitate negotiations and help couples figure out the terms of their divorce as a neutral third-party, and they don't have to worry about conflicts of interest.
Similarly, couples who want to write or update their wills may ask a single attorney to help them both. 
Even though these spouses are not going through a divorce, their interests might still conflict. For example, the spouses may be planning to execute mirror wills and leaving all of their estate to one another and then to their kids once they both pass away. Then, in secret, one spouse tells the lawyer that he wants to leave part of his estate to his children from a previous relationship, but he doesn't want to tell the other spouse about it. At this point, a conflict of interest is created. The interest of the first spouse is to keep the information a secret, while the interest of the second spouse is to learn the information and adjust her will accordingly. One lawyer cannot do both of these things at the same time, so they cannot represent both spouses. To avoid potential conflicts like this, many attorneys will decline to represent both spouses in estate-planning matters.
A single attorney may be unable to represent both you and your spouse for several reasons. If you are considering joint representation in a family law or estate-planning matter, please contact Kirker|Davis today to learn more about your options.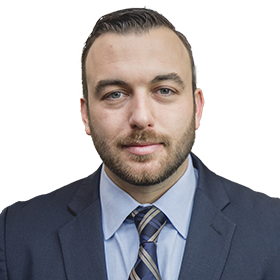 Chris M. Kirker
Christopher M. Kirker is a Partner and Trial Attorney at Kirker Davis for complex family law litigation, primarily high-net-worth Texas divorce, custody, division of property, business ownership litigation, and trial consulting.

Education: Baylor University School of Law, cum laude, J.D. (2010)
Years of Experience: +13 years