Short answer: in general, yes. Typically, when a divorce goes to trial it as a bench trial with the judge issuing a final decision on all matters of contention. However, Texas is actually one of only a few states that allows a party to request a jury trial in a divorce proceeding. Even then, they are still relatively uncommon. The Texas Family Code places restrictions on the types of cases a jury can hear and what issues they are authorized to make a decision on. For instance, a party may not demand a jury trial in an adoption suit or a suit to adjudicate parentage. Juries are also prohibited from resolving the issues of property division, child support, specific terms for possession of or access to children, and specific rights of conservators other than who may designate the primary residence, and only a judge can hear and rule on such issues. Juries are authorized to reach conclusions on issues such as fault in the divorce, whether specific property is separate or community, and which party will be able to designate the primary residence of the child, as well as any geographic restrictions on where the child may reside.
So, what are the benefits and drawbacks of a jury trial? Jury trials can be especially beneficial in cases where one party is at fault, and where highly emotional facts may come into play. Juries are made up of individuals from the community, therefore they may be swayed by emotion more than a judge would be. This goes both ways though, and a party who believes the other is at fault takes the risk of having the other side making the same claims. Sometimes even the threat of a jury trial can be enough to lead to a settlement in an otherwise difficult to settle case. There are some drawbacks, the largest being cost. Jury trials will significantly increase the cost of your case, as the law firm must engage in extensive preparation and expend many additional resources in resolving your case. A jury trial will often extend the duration of your case as well, as it takes time for such cases to be heard.
If you are contemplating divorce, or if you are concerned your spouse may be contemplating divorce, you need a team of divorce litigation attorneys with extensive jury trial experience who will zealously fight for your rights. Contact Kirker Davis LLP to schedule a meeting with a divorce litigation attorney today.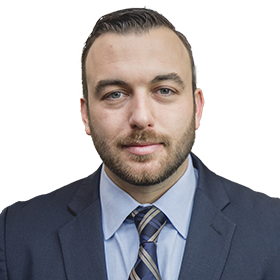 Chris M. Kirker
Christopher M. Kirker is a Partner and Trial Attorney at Kirker Davis for complex family law litigation, primarily high-net-worth Texas divorce, custody, division of property, business ownership litigation, and trial consulting.

Education: Baylor University School of Law, cum laude, J.D. (2010)
Years of Experience: +13 years