2018 Kirker Davis Scholarship Award Winner
Posted on October 4, 2018 by
Chris Kirker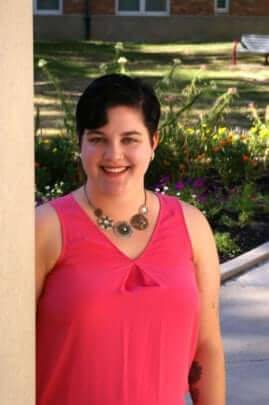 Kirker Davis is pleased to announce our 2018 Scholarship Award winner, Ms. Adrienne Campbell. After carefully reviewing numerous submissions, Ms. Campbell, a native of Leslie, MO and third year student at Truman State University ('21), was awarded for her dedication to her studies, community, and desire to further her academic success.
Ms. Campbell is working towards two degrees, one in Classics and one in Philosophy & Religion while completing two minors, one in Biology and one in Folklore. Ms. Campbell will be taking a victory lap, or her fifth year of undergrad to add a minor in English and will graduate in May of 2021. Aside from her studies, Adrienne is very involved with Residence Life on campus, working as a student Advisor, and volunteering at the Adair County Humane Society.
After college, Ms. Campbell will spend a year or two as a Hall Director at Truman State and then will continue her education pursuing a masters program relating to Religious studies in efforts to become a professor and published author. The future is bright for Ms. Campbell and we are excited to play a small part in her success!
Related Articles